In the month of November I rode from Map 193 in Honiton to Map 204 at the very end of my adventure in Fowey, Cornwall. I did it over 3 separate bursts of activity (5 days, 3 days and 1 day) during the best available weather windows. The days were short. It got dark early. But by doing this, I cycled through some gorgeous weather and avoided some horrendous record rainfall and high winds. The final map was completed in sunshine on Monday 28th November.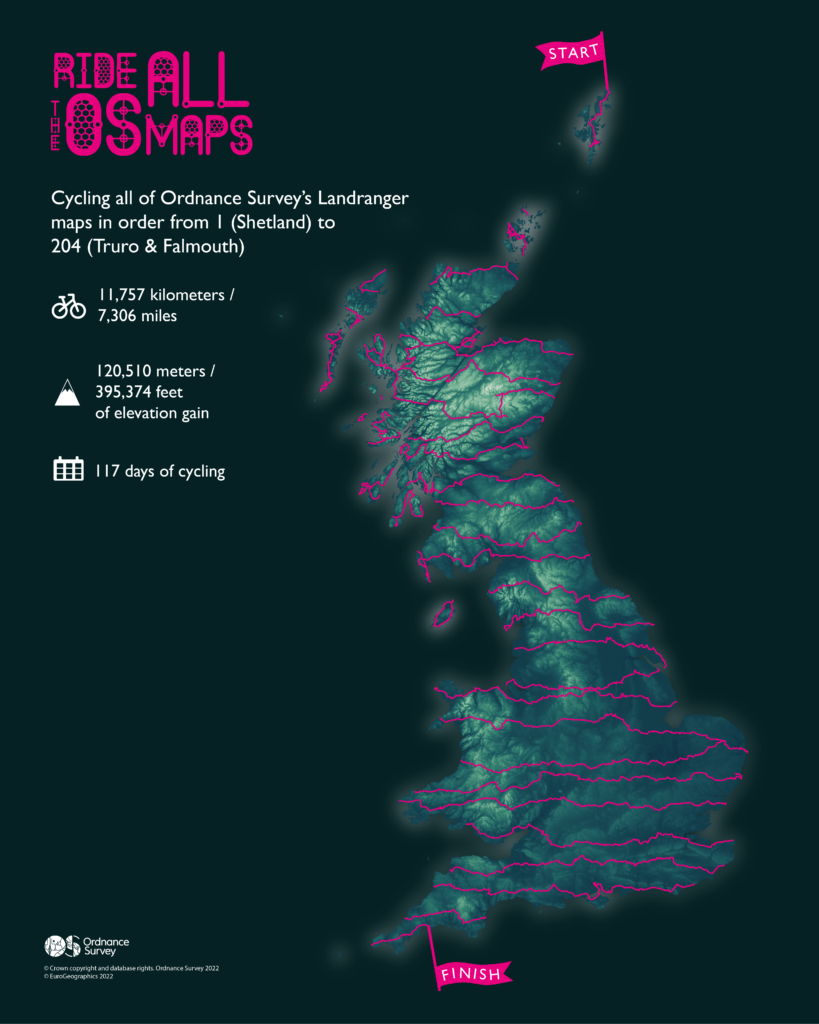 Here are the updates and FINAL TOTALS. I am indebted to Ordnance Survey – and Jess in particular – for providing me with final trip totals as follows:
7,306 miles (11,757 km) cycled in numerical map order
117 days of cycling to cover all 204 Landranger 1:50,000 maps
395,374 (120,510 meters) of combined ascent!
I can also add the following trip updates for November:
Separate train journeys made with my bike: 111 (14 in Nov)
Separate ferry journeys made with my bike: 70 (3 in Nov)
430 west to east miles over 8 days of cycling in Nov at an average of 54 "official" miles per day.
11 OS Landranger maps visited in numerical order in November.
2 days of cycling in Nov with company (Jon, Jenni)
3 evenings staying with friends or family in Nov.
So those are the numbers. Watch out for a final post soon with my end of the ride reflections.